Popular Searches
Oceanfront Rentals
Weekly Rentals
Mini-Week Rentals
Rentals with a Pool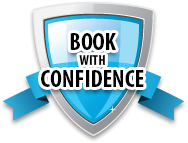 Add Your Property
Attention Rental Agencies and Individual Owners!
Put your property in front of millions of visitors to Ocean City Maryland. No LIsting or setup fees. No risk - cancel anytime.
More Info
When:
5/16/19
Where:
4001 Coastal Highway, Ocean City, MD
Event Website:
http://www.cruisinoceancity.com
Event Information:
This popular car show features over 3,400 hot rods, customs, classics, street machines, muscle cars and more. Live entertainment, celebrity guests, special attractions, boardwalk parades, manufacturers vendor midway and more.  Boardwalk Parades.  So many things to see and do, so make sure you cruise on down to Ocean City, MD!
Admission $10/day Thursday and Sunday, $15/day Friday and Saturday.  Children under 14 are free with an adult. 
For additional information, visit www.cruisinoceancity.com.