Popular Searches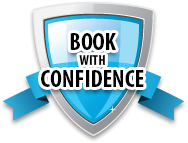 Add Your Property
Attention Rental Agencies and Individual Owners!
Put your property in front of millions of visitors to Ocean City Maryland. No LIsting or setup fees. No risk - cancel anytime.
More Info
Don McLean With Special Guest Dave Bray USA
When:
9/23/23 @ 7:30 pm
Where:
4001 Coastal Hwy, Ocean City, MD
Event Information:
Don McLean's American Pie was selected as one of the five greatest songs of the 20th century in a poll by the National Endowment for the Arts and the Recording Industry Association of America. The other four songs were This Land is Your Land, Somewhere Over the Rainbow, Respect, and White Christmas. 


Dave's solo career took off with his album "Music on a Mission," which debuted at number six on the iTunes rock charts. Since then, he's charted numerous singles including "Last Call," a tribute to fallen police. His music videos have had millions of views. 
Dave Bray USA has shared the stage with rock legends Aerosmith, Shinedown, Lynyrd Skynyrd, Ted Nugent, Kansas and Weezer, as well as country stars Charlie Daniels, Brantley Gilbert, Lee Brice, Hank Williams, Jr., Trace Adkins and Toby Keith. 

Tickets Available For Sale Now!