Popular Searches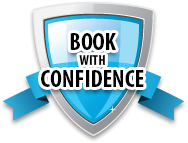 Add Your Property
Attention Rental Agencies and Individual Owners!
Put your property in front of millions of visitors to Ocean City Maryland. No LIsting or setup fees. No risk - cancel anytime.
More Info
East Coast Commercial Fishermen's & Aquaculture Trade Expo
When:
1/14/22 @ 11:00 am
Where:
4001 Coastal Hwy, Ocean City, MD
Event Website:
http://www.marylandwatermen.com
Event Information:
Join us for the only commercial fishing exposition in the Mid-Atlantic Region. The expo includes seminars, fisherman gear, equipment, and more! Each year thousands of commercial fishermen, charter boat captains, aquaculturists, scientists, educators, and fishing enthusiasts from Maine to Florida enjoy the show. 
Admission Rates:
$15.00 Per Day
$25.00 For 2 Days
$30.00 For 3 Days