Popular Searches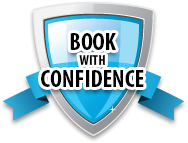 Add Your Property
Attention Rental Agencies and Individual Owners!
Put your property in front of millions of visitors to Ocean City Maryland. No LIsting or setup fees. No risk - cancel anytime.
More Info
Easter Art and Craft Fair and Kids' Fun Fair
When:
4/10/20 @ 10:00 am
Where:
4001 Coastal Hwy, Ocean City, MD
Event Website:
http://oceanpromotions.info/events/easter-arts-crafts-and-kids-fair/
Event Information:
Art & Craft Show:
Exhibitors displaying unique handcrafted items including wearable art, jewelry, lawn & garden decor, toys, florals, fine art, caricatures, and more.
Easter Kids' Fun Fair:
Continuous activities, games, contests, and entertainment, including Beanny the Easter Bunny, Easter egg hunts, magic, juggling, puppet shows, and more.

Admission
$4.00 Adults
$3.00 Seniors (62+)
$3.00 Students (4-18)
FREE for Kids 3 and Under