Popular Searches
Oceanfront Rentals
Weekly Rentals
Mini-Week Rentals
Rentals with a Pool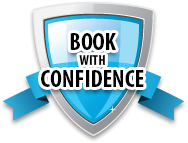 Add Your Property
Attention Rental Agencies and Individual Owners!
Put your property in front of millions of visitors to Ocean City Maryland. No LIsting or setup fees. No risk - cancel anytime.
More Info
Extreme Illusions and Escapes
When:
4/20/19 @ 3:00 pm
Where:
4001 Coastal Hwy, Ocean City, MD
Event Website:
https://ococean.com/events/extreme-illusions-and-escapes-2019
Event Information:
Come to the Extreme Illusions and Escapes event at the Ocean City Performing Arts Center. This iconic duo has been all over the country performing over 300 shows annually. This is not your everyday 'magic' act. Get ready to enjoy the best illusion and escape. 
Experience a show that leaves audiences breathless and bewildered. Witness the impossible as Josh & Lea perform some of the most unique illusions on tour today. Prepare to be amazed by some unbelievable and death-defying escapes. Laugh out loud, hilarious moments with audience participation throughout the entire show. Be inspired to see the magic that is all around you in your everyday life. 
Doors open at 3:30 pm and the show begins at 4:00 pm
Ticket Prices:
$35, $40 and $45