Popular Searches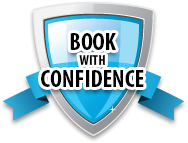 Add Your Property
Attention Rental Agencies and Individual Owners!
Put your property in front of millions of visitors to Ocean City Maryland. No LIsting or setup fees. No risk - cancel anytime.
More Info
Free Movies on the Beach in Ocean City MD
When:
7/3/20 @ 8:30 pm
Where:
27th Street Beach, Ocean City, MD
Event Information:
Enjoy free movies on the beach at 27th St. in Ocean City Maryland every Monday and Friday from June 26 to August 14. Each week, a general audience movie is presented free of charge on our 16 foot projector.  Bring a beach chair, blanket & snacks and enjoy the night beside the ocean.  Movie starts around 8:30 p.m. For more information, call 410-250-0125.
2020 Save the Date - Complete Season Schedule:
June 26: Little Mermaid 
July 3: Frozen 2
July 10: Incredibles 2
July 17: Cars
July 24: Wall-E
July 31: Monsters University
August 7: CoCo
August 14: Ratatouille
All titles are subject to change without notice. All movies are weather permitting. Call 410-250-0125 for more information.