Popular Searches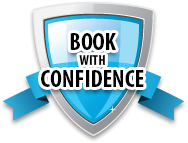 Add Your Property
Attention Rental Agencies and Individual Owners!
Put your property in front of millions of visitors to Ocean City Maryland. No LIsting or setup fees. No risk - cancel anytime.
More Info
When:
11/25/22 @ 10:00 am
Where:
4001 Coastal Hwy, Ocean City, MD
Event Information:
The Holiday Shoppers Fair, hosted at the Roland E. POWELL Convention Center will feature over 150 Vendors and unique merchandise as well as handmade products, nautical, candles, photography, florals, jewelry, and ceramics.  Shop for great gifts and household items. The weekend shopping event will also include face painting and children's activities. 
 Free parking, food court, non-shoppers lounge, door prizes. For more information, contact Melanie at 410-723-8605 or email mcollins@oceancitymd.gov.
Admission Fee