Popular Searches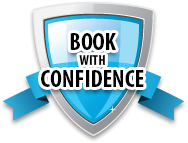 Add Your Property
Attention Rental Agencies and Individual Owners!
Put your property in front of millions of visitors to Ocean City Maryland. No LIsting or setup fees. No risk - cancel anytime.
More Info
ICE ICE Berlin & Town of Berlin Christmas Tree Lighting
When:
11/25/22 @ 5:30 pm
Where:
2 North Main Street, Berlin, MD
Event Website:
https://berlinchamber.org/events/
Event Information:
Join the Mayor and his special guests as we kick off the Holiday Season with a tree lighting, music, greet Santa at the Kringle Kottage at the Taylor House Museum and over 30 ice carving and more. ICE ICE Berlin is back with beautifully carved ice sculptures by an amazing artist.   Shops will be open late too!
The Christmas Tree will be lit at 6:00 pm