Popular Searches
Oceanfront Rentals
Weekly Rentals
Mini-Week Rentals
Rentals with a Pool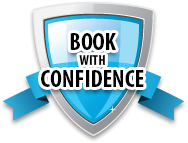 Add Your Property
Attention Rental Agencies and Individual Owners!
Put your property in front of millions of visitors to Ocean City Maryland. No LIsting or setup fees. No risk - cancel anytime.
More Info
Jasmine Cain at OC Bikefest
When:
9/14/18 @ 2:00 pm
Where:
4001 Coastal Hwy, Ocean City, MD
Event Website:
http://ocbikefest.com/oc-bikefest-inlet-event-details/oc-bikefest-daily-schedule/
Event Information:
With so many miles behind and so many miles left to travel, Sturgis, SD, native, Jasmine Cain, has paved a way for female rockers in the motorcycle culture. Previous NIMA (Nashville Industry Music Awards) Artist of the Year and Alternative Rock Band of the Year, Jasmine Cain has set the standard and raised the bar. 
Her performances are stadium-quality rock shows to audiences of 1,000-5,000 on average. Jasmine Cain encompasses what a true artist is meant to be, taking the reins as the songwriter, lead vocalist, and bassist for her band. Her songs are emotional, raw, and timeless. Her voice is a mixture of strong, aggressive, soul-filled attitude, while allowing you to feel a slight vulnerability that takes you on an emotional, supercharged ride. You can hear your own life story in every raspy note.
Jasmine Cain will perform live at the Ocean City Maryland Convention Center.