Popular Searches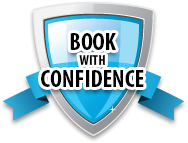 Add Your Property
Attention Rental Agencies and Individual Owners!
Put your property in front of millions of visitors to Ocean City Maryland. No LIsting or setup fees. No risk - cancel anytime.
More Info
When:
7/21/21 @ 10:00 am
Where:
813 S Atlantic Ave, Ocean City, MD
Event Information:
Have you always wanted to learn how to tie nautical knots? Swing by the Boardwalk Tram Station and join the Ocean City Life-saving Station Museum and the U.S. Coast Guard Auxiliary and become an expert! Learn how to tie a bowline to how to secure a cleat at this free summer program!