Popular Searches
Oceanfront Rentals
Weekly Rentals
Mini-Week Rentals
Rentals with a Pool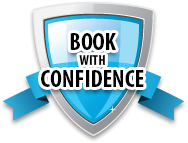 Add Your Property
Attention Rental Agencies and Individual Owners!
Put your property in front of millions of visitors to Ocean City Maryland. No LIsting or setup fees. No risk - cancel anytime.
More Info
When:
4/21/18 @ 8:00 am
Where:
2901 Coastal Hwy, Ocean City, MD
Event Website:
http://www.walkmsmaryland.org
Event Information:
Ending multiple sclerosis for good will take all of us. Walk MS helps us team up with friends, loved ones and co-workers to change the world for everyone affected by MS. Together, we become a powerful force. 
The walk will begin at the Jolly Roger entrance on Philadelphia Ave & 30th Street and participants will make their way to the boardwalk. The 1 mile walk turn-around point and rest stop will be between 24th Street and 25th Street.   The 5K turn-around point and rest stop will be at 9th Street. 
Teams that raise $5,000 will receive a 10x10 pop-up tent which will be set up near the Jolly Rogers tents. 

Event Schedule: 
7:45 - 9:00am - Registration
8:00 - 8:45am - Entertainment, Vendors and Team Pictures
8:45 - 9:00am - Opening Ceremonies
9:00 am - 1K and 5K Events Begins
For more information, contact Whitney at whitney.pogwist@nmss.org