Popular Searches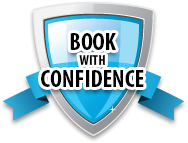 Add Your Property
Attention Rental Agencies and Individual Owners!
Put your property in front of millions of visitors to Ocean City Maryland. No LIsting or setup fees. No risk - cancel anytime.
More Info
Maryland International Kite Expo
When:
4/24/20
Where:
511 Boardwalk, Ocean City, MD
Event Website:
www.kiteloft.com
Event Information:
Save the dates: The Kite Loft's Maryland International Kite Exposition (MIKE) April 24-26, 2020 in Ocean City, Maryland USA!

The Maryland International Kite Exposition will feature three fun filled days of kite flying on the beautiful beaches of Ocean City, Maryland USA.

Throughout the festival, there will be exhibitions and demonstrations including stunt and power kite lessons, free games and activities, and much more! The festival will showcase some of the best kites and kite flyers from the USA and world. Kites of all shapes and sizes will be on display including some massive character and theme based kites.

On behalf of The Kite Loft and The Town of Ocean City we welcome everyone to join in the festivities. Bring your family for several days of good old fashion kite flying. Stroll the beach and boardwalk as a spectator enjoying the colorful sky and ground displays or fly your own kite(s). Remember when we say "Go Fly a Kite", we mean it.
_________________________________________

GUIDELINES FOR FUN at the 2020 Maryland International Kite Expo & Mid-Atlantic Sport Kite Championship.

There are amazing things to see and enjoy at MIKE and MASKC: kites of all shapes & sizes flying in the sky, ground displays featuring colorful banners & inflatable objects, giant bubbles, sport kite demonstrations and competitions, kite flying lessons and more.

All activities are wind and weather dependent. Dry weather & a steady breeze are important for kite flying. It is also possible to have too much wind.
To make sure everyone has a great experience, it is important to follow a few BASIC GUIDELINES FOR FUN!
Spectators can enjoy MIKE/MASKC from the boardwalk or the beach. There are designated areas for activities and different types/sizes of kites. (see field map) Please do not enter the competition or demonstration fields.
It is important for spectators and kitefliers to BE AWARE! Always LOOK UP & LOOK DOWN! Be careful as you walk through the flying fields. It is possible to be looking up at the beautiful kites only to trip over a ground anchor or ground display at your feet, or walk into flying line.
* Kites are tethered to ground anchors using strong lines.
* Kites occasionally fall out of the sky, kite lines can break and kites can break free from ground anchors without warning.
* Changes in wind speed or direction will also cause the kites to change flight direction or come down.
* Kites may range in size from several inches to over 100 feet long, Some kites have hard frames (sticks) while others are soft kites/inflatables with fabric that fills with air.
* Kites may have multiple lines supporting or controlling them.
Please ask your children to be responsible and to stay close to you. It is easy for excited young visitors to get separated or wander away.
Please DO NOT TOUCH the kites, lines or ground displays without the kite owner's permission!
Most important…HAVE FUN! Meet & talk with the kiters! Ask questions! Kitefliers are friendly and love to talk about their creations, experiences and share kite flying tips. HAVE MORE FUN by flying a kite!