Popular Searches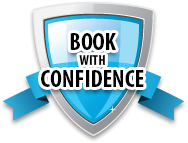 Add Your Property
Attention Rental Agencies and Individual Owners!
Put your property in front of millions of visitors to Ocean City Maryland. No LIsting or setup fees. No risk - cancel anytime.
More Info
When:
9/22/23
Where:
301 N Baltimore Ave, Ocean City, MD
Event Information:
Whether you're a member of law enforcement or the military, an Ocean City resident or just interested to see what it's all about, there's something for everyone at OC AdventureFest! 

OC AdventureFest events will include Tunnel to Towers,  911 Never Forget Mobile Exhibit, Showmasters Hunting & Fishing Gun Show and Auction, Law Enforcement & Military Motorcycle Rodeo Competition, and a K-9 and Working Dogs Exhibition. 
Get Your Tickets For These Concerts at the Performing Arts Center
Friday, Sept 22 - Don McLean, "American Pie" with special guest Dave Bray USA 
Saturday, Sept 23 - Lee Greenwood, "God Bless The U.S.A"