Popular Searches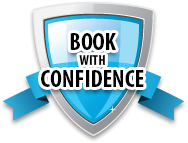 Add Your Property
Attention Rental Agencies and Individual Owners!
Put your property in front of millions of visitors to Ocean City Maryland. No LIsting or setup fees. No risk - cancel anytime.
More Info
OCtoberfest Howl-O-Ween Pet Parade
When:
10/24/20
Where:
North Division Street, Ocean City, MD
Event Website:
http://specialeventpro.com/oc-toberfest
Event Information:
Over 100 pets, their owners and friends will come out dressed in their best costumes and parade the boardwalk. Lots of prizes and surprises were awarded to the Funniest, Scariest, Best Group, Cutest, Best Homemade costumes and more!
Donations for the Worcester County Humane Society are welcome in the form of cash and pet supplies.