Popular Searches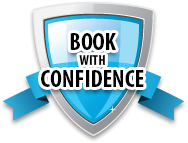 Add Your Property
Attention Rental Agencies and Individual Owners!
Put your property in front of millions of visitors to Ocean City Maryland. No LIsting or setup fees. No risk - cancel anytime.
More Info
When:
6/19/21
Where:
1600 Atlantic Avenue, Ocean City, MD
Event Website:
http://www.ocairshow.com
Event Information:
The U.S. Air Force has scheduled the F-22 Raptor, F-35 Lighting II and A-10 Thunderbolt II demonstration teams to perform at the event.
"This will be the one of the first times aviation fans can see a demonstration of the F-22 Raptor and F-35 Lighting II stealth fighters at the same event," said Bryan Lilley, Chairman of the OC Air Show. "We are also eagerly anticipating the release of the Thunderbirds' updated schedule and we're hopeful they will be performing as well."
"The stage for the OC Air Show is 10 miles wide and 1,000 feet high," said Lilley. "Spectators can watch from their backyard, balcony, boat or the beach, making it the ideal event for the Ocean City community to host in the era of social distancing."
To receive the latest updates on the rescheduled event as soon as they become available please subscribe to the email newsletter at OCAirShow.com.