Popular Searches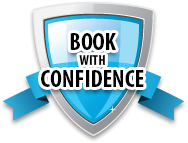 Add Your Property
Attention Rental Agencies and Individual Owners!
Put your property in front of millions of visitors to Ocean City Maryland. No LIsting or setup fees. No risk - cancel anytime.
More Info
When:
1/20/22 @ 10:00 am
Where:
4001 Coastal Hwy, Ocean City, MD
Event Website:
smarturl.it/BBD_OCCC
Event Information:
Blood Bank of Delmarva is a non-profit community service organization that provides blood and blood products to 19 hospitals on the Delmarva Peninsula. More than 79,000 blood donations are needed in this area each year for about 20,000 patients across the Delmarva Peninsula. Blood Bank of Delmarva merged with New York Blood Center Enterprise (NYBCe) in August 2019. 
With donation centers and blood drives throughout the peninsula, we make it easy to find a donation location near you. Search via zip code here: smarturl.it/BBD_ZipSearchFB