Popular Searches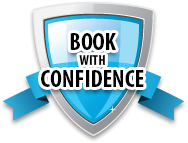 Add Your Property
Attention Rental Agencies and Individual Owners!
Put your property in front of millions of visitors to Ocean City Maryland. No LIsting or setup fees. No risk - cancel anytime.
More Info
When:
11/21/20 @ 1:00 pm
Where:
117 49th St, Ocean City, MD
Event Website:
http://www.roxbeach.com
Event Information:
Ocean City Bridal Show provides the attendees with the opportunity to meet with wedding professionals who will provide them with the information regarding everything needed to plan a perfect wedding starting from cakes to catering, photographers, DJs, dresses, venues, tuxes, and much more.  This fun bridal event will feature free appetizer and dessert samples, entertainment and Wedding Fashions by Sandal's Bridal of Ocean City, Maryland. Purchase Seacrets Beach Cocktails and shop with Wedding vendors.
Admission:
$12 online or $15 at the door