Popular Searches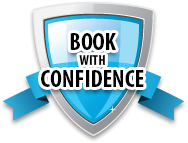 Add Your Property
Attention Rental Agencies and Individual Owners!
Put your property in front of millions of visitors to Ocean City Maryland. No LIsting or setup fees. No risk - cancel anytime.
More Info
Ocean City Ghost Walk - Inlet Start
When:
11/26/22 @ 7:00 pm
Where:
813 S Atlantic Ave, Ocean City, MD
Event Information:
Walk the old historic district of Ocean City and hear your storyteller recount over a dozen ghost stories featuring spirits that still linger in the old buildings and hotels.  Ocean City also features a property that hit the "Haunted Trifecta" - a murder, suicide and accidental death occurring at the same location.
This tour runs between the Inlet and 4th street and is approximately an hour and a fifty minutes of scary stories and Ocean City's mysterious history.