Popular Searches
Oceanfront Rentals
Weekly Rentals
Mini-Week Rentals
Rentals with a Pool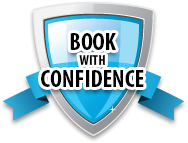 Add Your Property
Attention Rental Agencies and Individual Owners!
Put your property in front of millions of visitors to Ocean City Maryland. No LIsting or setup fees. No risk - cancel anytime.
More Info
When:
3/17/18
Event Information:
Ocean City Pipes & Drums; our local Bagpipe Band will be marching in Ocean City Maryland's St. Patrick's Day Parade and then will be playing at Shenanigan's, Hooters on the Boardwalk, Seacrets and Smitty McGee's! 
For a great time, good food and all around fun; come to Ocean City and celebrate St. Patrick's Day with us!