Popular Searches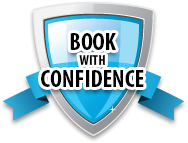 Add Your Property
Attention Rental Agencies and Individual Owners!
Put your property in front of millions of visitors to Ocean City Maryland. No LIsting or setup fees. No risk - cancel anytime.
More Info
Reach the Beach School Nationals: Rec & School
When:
2/22/20 @ 7:00 am
Where:
4001 Coastal Hwy, Ocean City, MD
Event Information:
Recreation and School Cheerleading Teams from around the world gather to compete at the one and only Reach the Beach!  Experience the thrill of competing under amazing concert lighting and professional HD Sound System.  Teams will feel as if they were a part of an incredible Broadway Production in New York City!  
Our fantastic, professionally choreographed awards ceremony, and the sheer fun of Ocean City, Maryland, combine to make this the best National competition your team will attend!  Prize money, fabulous individual and partner stunt awards, the unbeatable atmosphere, unstoppable fun and more, make this the premier Cheerleading National Championship!  After the competition, experience Ocean City's beautiful beaches, the world famous boardwalk, seafood restaurants galore, and outlet shopping!  Do not miss this sell-out event.
Cheerleading National Competition
7AM - 10PM
Adults - Saturday or Sunday - $22 / 2-Day - $39
Children & Seniors - Saturday or Sunday - $15 / 2-Day - $27
Call 877-322-2310 or visit www.acdaspirit.com or www.theepicbrands.com