Popular Searches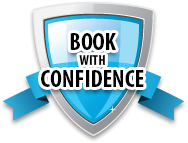 Add Your Property
Attention Rental Agencies and Individual Owners!
Put your property in front of millions of visitors to Ocean City Maryland. No LIsting or setup fees. No risk - cancel anytime.
More Info
When:
2/19/23 @ 11:00 am
Where:
4001 Coastal Hwy, Ocean City, MD
Event Website:
http://www.ocboatshow.com
Event Information:
Boater enthusiast's this is the event for you! The Seaside Boat Show is the #1 Boat Show on the Eastern Shore. Featuring over 350 boats, electronics, dock builders, boat lifts, crafts, canvas, archery display, fishing rods, fishing tackle, paddle boards, artists and food vendors; this event will not disappoint.
All Optimists are volunteers. For more information, contact Charlie at cdorman1@yahoo.com or visit www.ocboatshow.com.
Friday - 10am to 6pm
Saturday - 10am to 6pm
Sunday - 10am to 5pm


Admission:  $10 for adults; $1 for children under 14, $15 for Weekend Pass