Popular Searches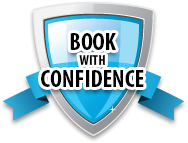 Add Your Property
Attention Rental Agencies and Individual Owners!
Put your property in front of millions of visitors to Ocean City Maryland. No LIsting or setup fees. No risk - cancel anytime.
More Info
When:
5/9/21
Where:
809 S. Atlantic Avenue, Ocean City, MD
Event Website:
https://ococean.com/springfest
Event Information:
Springfest 2021 celebrates Spring and the upcoming summer season in Ocean City, Maryland!
It is four dynamic days of delicious food, live entertainment and unique arts and crafts under four huge big top tents located in the Inlet Lot at the south end of Ocean City's famous Boardwalk.
Springfest serves up a continuous variety of musical performances on two stages. 
Admission to the four day event is free! All entertainment is free with the exception of the headline acts.