Popular Searches
Oceanfront Rentals
Weekly Rentals
Mini-Week Rentals
Rentals with a Pool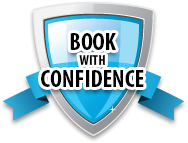 Add Your Property
Attention Rental Agencies and Individual Owners!
Put your property in front of millions of visitors to Ocean City Maryland. No LIsting or setup fees. No risk - cancel anytime.
More Info
St.Patrick's Day Boardwalk 5K
When:
3/16/19 @ 9:00 am
Where:
309 N Atlantic Ave, Ocean City, MD
Event Website:
http://octrirunning.com/ocean-city-md-running-events/
Event Information:
Another fantastic turnout last year with over 1,200 registered runners.  The 5-kilometer race will start on the OCMD boardwalk on 4th Street at 9:00 am directly behind Shenanigans Irish Pub.  Same rules as last year, exact start and finish are subject to change slightly depending on timing equipment requirements.  The course will start running south toward the inlet, around pier, then down under the white tram station making a 180 degree turn back on the boardwalk heading north, past Shenanigans starting area, up to 16th St, then making another 180 degree turn heading south once again down the boards to the finish line at 4th St.
Registration: 
$25 in advance, $30 race morning 
Registration Includes:
5K Race
Event runners style tech shirt
Race finishers ribbon
One Guiness drink ticket redeemable at Shenanigan's Irish Pub (for runners 21 years old and up)
Post race ceremony
Post race music and refreshments at Shenanigans Irish Pub