Popular Searches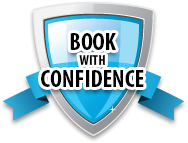 Add Your Property
Attention Rental Agencies and Individual Owners!
Put your property in front of millions of visitors to Ocean City Maryland. No LIsting or setup fees. No risk - cancel anytime.
More Info
Sundaes in the Park in Ocean City MD
When:
8/2/20 @ 7:00 pm
Where:
200 125th St, Ocean City, MD
Event Information:
Sundaes in the Park is the perfect way to wrap up the weekend in Ocean City MD. Bring the family to Northside Park in North Ocean City each Sunday evening in the summer for free live concert, family fun activities, and delicious ice cream sundaes. 
Bring your picnic basket and beach chairs and watch the Ocean City sunset over the bay while enjoying live music for every taste, from country to rock and tribute bands to oldies. During the concert, enjoy ice cream and family activities for the kids. 
The night ends with a fireworks display at approximately 9pm. 
Save the Dates - 2020 Schedule:
June 21: 
June 28: 
July 5: 
July 12: 
July 19: 
July 26: 
August 2: 
August 9: 
August 16: 
August 23: 
August 30:
September 6: 
In the event of inclement weather, the concert may be moved inside. For more information, call 800-626-2326.