Popular Searches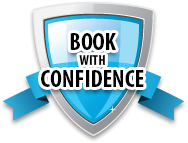 Add Your Property
Attention Rental Agencies and Individual Owners!
Put your property in front of millions of visitors to Ocean City Maryland. No LIsting or setup fees. No risk - cancel anytime.
More Info
When:
9/21/23
Where:
6701 Coastal Hwy, Ocean City, MD
Event Website:
https://kiteloft.com/
Event Information:
Bring the family and let your spirits soar! Enjoy four days filled with spectacular kite-flying. Thousands of spectators travel to see master kite flyers from around the world showcase their aerial displays of art , kite-making workshops and kite battles.
Please keep in mind that all events are wind and weather permitting.  This event is FREE for kite fliers and spectators.  Spectators can view the kites and activities from the Boardwalk or while walking on the beach. 
Schedule of Activities:
Giant Kite Air Show
Sport Kite and Quad Kite Demos
Kite Trains
Free Sport Kite Lessons
Candy Drops
Giant Bubble Show
Running of the Bols

Other possible pop-up themes: Wildlife, Cartoon Characters, What In The World Is That Thing?
HAVE MORE FUN by flying a kite!