Popular Searches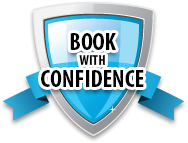 Add Your Property
Attention Rental Agencies and Individual Owners!
Put your property in front of millions of visitors to Ocean City Maryland. No LIsting or setup fees. No risk - cancel anytime.
More Info
Tides and Tempests Ocean Renaissance
When:
6/12/21 @ 10:00 am
Where:
4001 Coastal Hwy, Ocean City, MD
Event Information:
Join the crew! for a fantasy filled weekend of amazing sea themed characters from mythology, history and literature. Meet and mingle with the magical denizens from many worlds of imagination while visiting one of the East Coast's premier beach travel destinations Ocean City Maryland! We're blending the enchantment of all the fantasy realms into our vision! Elements from historical reenactment , steam punk, sci-fi and fairy tales to create a diverse and eclectic environment for all ages. The day will be filled with merriment and end with the walk the plank fashion show followed by an incredible night of live music! 
Admission Fee:
$20 Adults
$10 Children 13-17 Years Old
Free Children 12 and under